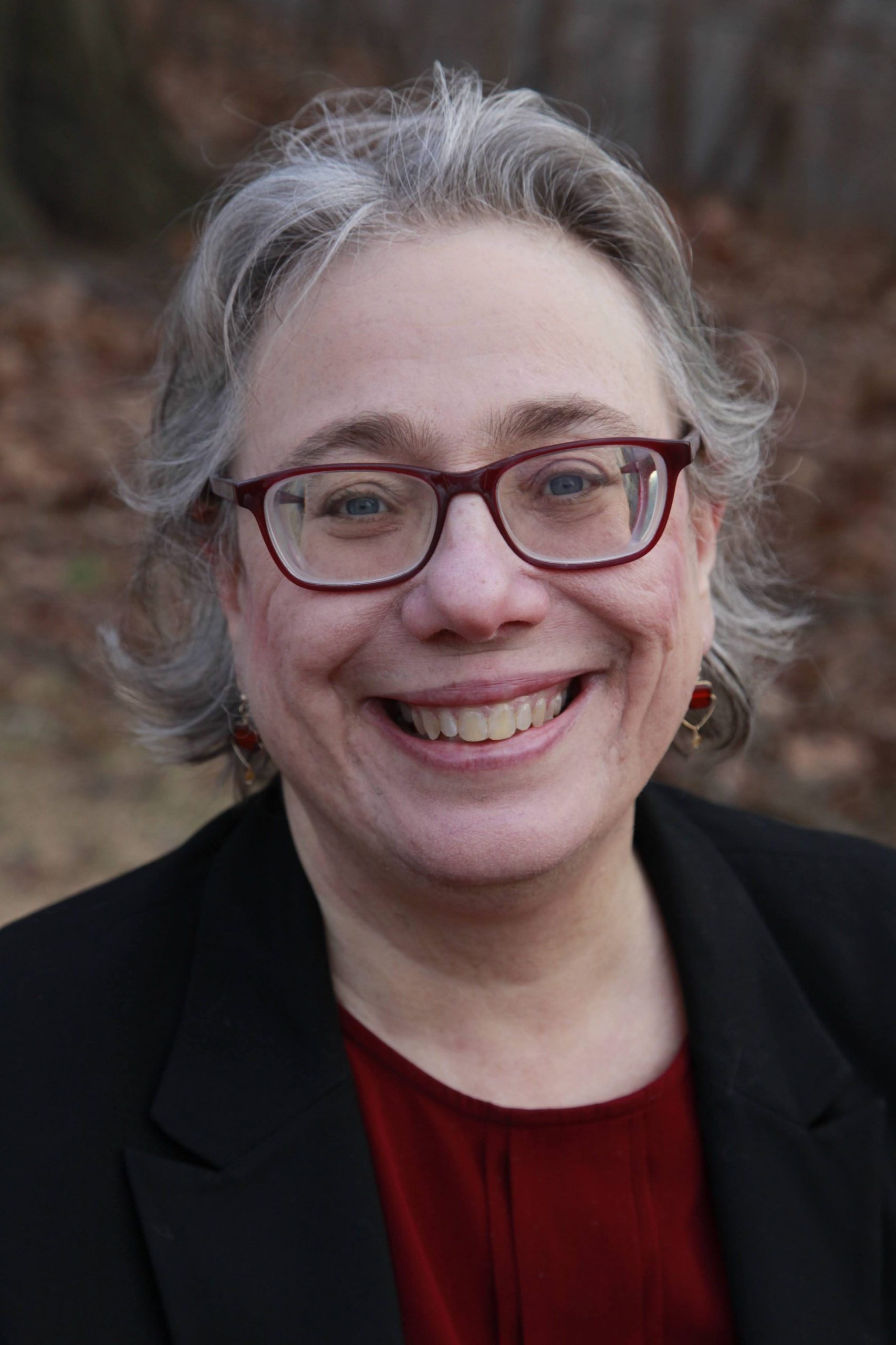 Miriam F. Clark
Miriam F. Clark has practiced labor and employment law for more than 25 years, and has handled dozens of employment-related cases in federal and state courts, arbitration agencies and before federal and state administrative agencies. She negotiates severance agreements and employment contracts, and counsels employees on a variety of employment-related legal issues. She also provides independent investigation and mediation services in connection with complaints of discrimination and/or harassment and serves as a voluntary, court-appointed mediator for the United States District Court for the Southern District of New York. She advises non-profit organizations on employment-related issues.
Since 2005 she has been listed in The Best Lawyers in America and Super Lawyers. She has received an AV Preeminent Rating from Martindale Hubbell, a "superb" (10 out of 10) rating from Avvo, and is a member of the Bar Registry of Preeminent Women Lawyers. She is the former President of the National Employment Lawyers Association- New York Chapter and Chair of the NELA/NY Legislative Committee. Ms. Clark is also a member of the Mayor's Commission on Gender Equity. 
 Ms. Clark has lectured widely on employment law and related topics at ALI-CLE, Georgetown University Law Center, the American Bar Association Section on Labor and Employment Law, the New York State Bar Association, the New York City Bar Association, Practicing Law Institute and to classes at the New York University School of Law. Since 2006, she has served as Chapter Editor for the Annual Supplement to Family and Medical Leave Act (ABA Section on Labor and Employment Law/BNA Books). She is a member of the Planning Committee of the American Law Institute Current Developments in Employment Law Conference.
Ms. Clark is a 1984 graduate of New York University School of Law, where she was a Root-Tilden-Snow Scholar. From 1984-1985, she served as law clerk for Hon. Max Rosenn, of the United States Court of Appeals for the Third Circuit. She is a 1980 cum laude graduate of Harvard College.
Speaking Engagements and Publications
Speaker: Significant New Developments in New York Employment Law; NYSBA Labor and Employment Section Fall Meeting, September 2022
Speaker: The Family and Medical Leave Act Update; Innovative State Legislation Impacting Sexual Harassment Law; Ethics and Professional Responsibility Issues for Employment Lawyers, American Law Institute Current Developments in Employment Law, July 2022
Speaker: Evolving Concepts of Reasonable Accommodation in the Wake of COVID 19; Practising Law Institute Employment Law and Litigation, June 2022 
Speaker: Legislative Developments, NELA/NY Spring Conference, May 2022
Speaker: The Family and Medical Leave Act Update, and Performing Effective Internal Investigations; American Law Institute Current Developments in Employment Law, July 2021
Speaker: Disability Discrimination, Reasonable Accommodation and the Interactive Process; Practising Law Institute Employment Law and Litigation, June 2021 
Speaker: Advocacy and the Fourth Estate: Ethically and Effectively Working with the Press in Labor and Employment Litigation, NYSBA Annual Meeting Labor and Employment Law Section, January 2021  
Speaker: The Americans with Disabilities Act and The Family and Medical Leave Act Update; American Law Institute Current Developments in Employment Law, July 2020
Speaker: Pregnancy Discrimination and Accommodation; Practising Law Institute Employment Discrimination Law and Litigation, June 2020
Speaker, "The Family and Medical Leave Act Update"; "Recurring Discovery and Evidence Issues in Employment Cases"; "E-Discovery and Social Media Discovery Developments"; "Ethics and Professional Responsibility," American Law Institute Current Developments in Employment Law, July 2019.
Speaker, "Sexual Harassment in the Era of #MeToo and #WhyIdidntreport," Practising Law Institute, June 2019
Speaker, Testimony on Sexual Harassment Legislation — Joint Hearing of New York State Senate and Assembly, May 2019 and February 2019
Speaker, "The Family and Medical Leave Act Update"; "Ethics and Professional Responsibility," American Law Institute Current Developments in Employment Law, July 2018
Speaker, "Spotlight on Sex Discrimination Law," Practising Law Institute, June 2018
Speaker, "Ethics for Employment Lawyers," New York City Bar Association Employment Law Institute, March 2018
Chapter Editor, "The Family and Medical Leave Act, ABA Section of Labor and Employment Law, Bureau of National Affairs Books: Cumulative Supplements," 2006 – 2017
Speaker, "Ethics for Employment Lawyers," New York City Bar Association Employment Law Institute, March 2017
Speaker, "Employment Claims and the Art of Mediation," LEXIS-NEXIS Seminars, October 2016
Speaker, "Coaching Through Corporate Change," Association of Corporate Executive Coaches, October 2016
Speaker, "Current Developments in Employment Law: Complex Family and Medical Leave Act Issues"; "Ethics and Professional Responsibility," American Law Institute, July 2016
Speaker, "Ethical Implications of Bring Your Own Device Policies," New York City Bar Association Employment Law Institute, March 2016
Speaker, "Damages in Employment Cases: Maximizing and Minimizing"; "Ethics and Professional Responsibility"; "Complex Family and Medical Leave Act Issues," American Law Institute Current Developments in Employment Law, July 2015
Speaker, "Coaching the Corporate Bully," Association of Corporate Executive Coaches, October 2013
Speaker, "Emerging Issues in Retaliation and Whistleblowing"; "Family and Medical Leave Act Developments"; "Ethics and Professional Responsibility," American Law Institute and American Bar Association Current Developments in Employment Law, July 2012
Moderator, "Introduction to the Forceful Combination of the ADAAA and GINA" American Bar Association Section of Labor and Employment Law: Labor and Employment Law Conference, November 2010
Speaker, "Litigating Employment Cases in State Court," National Employment Lawyers Association/New York Spring Conference, May 2010
Speaker, "Mock Trial – Litigation Track," American Bar Association Section of Labor and Employment Law: Labor and Employment Law Conference, October 2009 and November 2007
Speaker, "The Courts of Appeal Confront Ledbetter," Practising Law Institute, June 2008
Speaker, "Evidentiary Issues in Employment Law," New York City Bar Association, April 2008
Speaker, "Winning Legal Strategies for Claiming Employment Discrimination," ReedLogic, 2007
Speaker, "Discrimination Against Caregivers," New York State Bar Association Labor & Employment Committee Annual Meeting, September 2007
Speaker, "Evidence Issues and Jury Instructions in Sexual Harassment Cases," Georgetown University Law Center/American Law Institute and American Bar Association, February 2007
Speaker, "Mediation in Employment Law," JAMS: Employment Practices Group Roundtable, March 2006
Moderator, "Ethics Issues in Employment Law," National Employment Lawyers Association/New York Spring Conference, April 2005
Moderator, "Faragher Ellerth," National Employment Lawyers Association/New York Spring Conference, April 2003
Speaker, "Highlights of the FMLA and Its Purposes," Lorman Educational Services, April 2002 and April 2001
Speaker, "The Second Circuit's Employment Discrimination Cases: An Uncertain Welcome," St. John's Law Review, 1991
Television Appearances: "The McCreary Report," "NewsTalk Television," and "Power Lunch," 1996
Reported Cases
Sandiford v. City of New York Department of Education, 22NY3d 914 (2013) (representing amicus NELA-NY)
Hoffman v. Parade Publications, Inc., 15 N.Y.3d 285 (N.Y. 2010) (Representing Amici)
Barr v. BJ's Wholesale Club, Inc. 62 A.D.3d 820 (App. Div., Second Dept. 2009)
Hamm v. Potamkin, 1999 U.S. Dist. LEXIS 5948, (S.D.N.Y. April 30, 1999)
Shane v. Tokai Bank, 1997 U.S. Dist. LEXIS 16000 (S.D.N.Y., October 15, 1997) 1997 U.S. Dist. LEXIS 6846 (S.D.N.Y. May 15, 1997)
Duffy v. C. Itoh & Co. 1995 U.S. Dist. LEXIS 18274, (S.D.N.Y. December 7, 1995); 1990 U.S. Dist. LEXIS 9085 (S.D.N.Y. July 11, 1990)
Holland v. N.J. Dep't of Corr. 246 F.3d 267 (3d Cir. 2001); 1994 U.S. Dist. LEXIS 13239 (D.N.J. September 14, 1994)
Niesig v. Team I, 76 N.Y.2d 363 (N.Y. 1990) (Representing Amici).
Red Bull Associates v. Best Western Int'l, 686 F. Supp. 447 (S.D.N.Y. 1988)
Huntington Branch, NAACP v. Huntington 844 F.2d 926 (2d Cir. 1988)
Becton Dickinson & Co. v. District 65, United Auto., etc., 799 F.2d 57 (3d Cir. 1986)